Work With us
DESIGN SERVICES
We help bring your merch ideas to life and make you products that stand out from the crowd. We can make your event t-shirt, brand merch, or whatever you have in mind.
Got questions? Contact us below
COLLABS
Our brands come together to create something great. We design, print, and promote products for your brand. You can even use our online platform to sell them.
Let's make something great together.
DISTRIBUTORS
Do you own a Battle Creek business? Help spread the Battle Creek spirit and sell our merch at your business.
Streetwear for our hometown
We've lived in Battle Creek our whole lives, and we got tired of the negativity. Instead of complaining, we wanted to do something to make our city better.
We had our first pop up in July of 2019, and have been innovating, releasing fan favorite items, and pushing the boundaries of what is expected in Battle Creek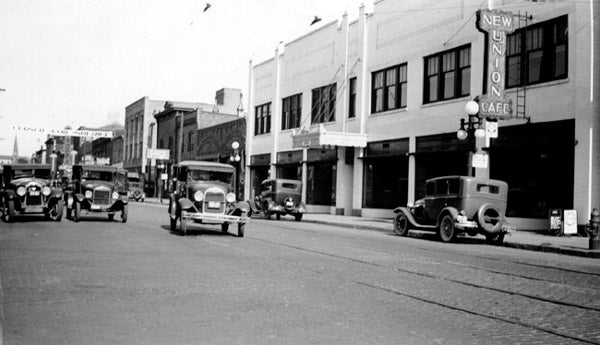 Why "New Union"
Rooted in Battle Creek's history, we found a historic business and adapted it's name. It represents the rich history of our city, and the movement to make it better presently and into the future.
Behind New Union
Caleb Minear

Born and raised in Battle Creek, Caleb Minear has had a love for art in all forms from a young age; Starting with photography, evolving into filmmaking, graphic design, screen printing, film photography and more.

Caleb enjoys tackling new hobbies and skillsets, but especially enjoys shooting film on his Hasselblad and Nikon F, or any of his other unique film cameras. He also enjoys rollercoasters in any form; riding them, designing them, or talking about their unique interworkings.

Caleb designs, prints, models, and photographs for New Union Market

Jillian Minear

Jillian Minear is a valuable part of New Union Market, assisting with modeling and photography, pop up management, and more. She loves cozy days at home with a movie, snacks, and her cat William.